Rachael Turner is a Director at Manchester Digital Laboratory (MadLab), a DigiKnow network partner. Following the popularity of their free beginners' coding course for young people earlier this year, they are pleased to announce details of two further courses. The next course starts on July 19th (with an onboarding session on July 13th).
MadLab launches two new Shift Click courses
Shift Click was established in 2020. Its aim is to help young people aged 18-30 get jobs in the tech industry without the need for expensive (and intensive) boot camps.

To date, we've helped over 100 people into employment or further learning in places like the BBC, AutoTrader, MusicMagpie, Barclays and Factory International.
The courses take place over three weeks (half days on Wednesdays and Thursdays) with optional sessions on Mondays and Fridays. Learners will learn the fundamentals of HTML, CSS and JavaScript and create their first working website. We also provide mentoring, CV and job search support.
We understand that everyone learns at their own pace, so we have very experienced tutors, lots of 1:1 support, and small groups. We also provide support towards travel costs and childcare on a case-by-case basis. In some cases (depending on postcode), we can help learners secure a laptop or computer for home use.
Here's what our recent learners say:
Louis completed Shift Click in May 2023. Prior to the course, Louis had no secure employment. He was registered with an agency as a teaching assistant, but unfortunately, work was not regular or well-paid. He came to MadLab to acquire new skills that might broaden his career opportunities.
MadLab's course was something that I went into with very little knowledge and experience in coding. Having completed it I now know the basics and have created a website that I am proud of.
I also developed my leadership and organisational skills. I took the lead in organising extra in-person study sessions outside of classes as a means of supporting fellow learners.
It was an amazing experience, not only in terms of learning and developing skills but making new friends too.
Louis had previously completed a degree in Military History and International Politics, and his experience on Shift Click with MadLab has made him keen to explore a career in Cyber Security. MadLab is now helping Louis take those next steps, supporting Louis to enhance his digital learning and experience (for example, through hackathons and mentoring). We know you have a great career in front of you, Louis!
Shift Click is Inspirational. The course knocked my socks off .
I've really loved the CLICK course, and with all of MadLab's help, I feel like I can actually work in tech one day!
MadLab sets the example of how you should be kind and caring in a genuine way.
The next course starts on Wednesday 19th July and runs every Wednesday and Thursday until the 4th of August at Stockport Museum. Onboarding takes place on 13th July. Download the poster (pdf).
The course after that runs from the 6th to the 21st September (also on Wednesdays and Thursdays), with an onboarding session on August 31st. Download the poster (pdf).
When/ where: 
10 am – 2 pm, Wednesdays and Thursdays in-person (Stockport Museum, Staircase House, 30/31 Market Place, SK1 1ES), 8 hours of class-time
Optional online classes at 6 – 8 pm on Mondays and Fridays that you join at your convenience
We're looking for people who:
Are aged 18 – 30 and not in full-time education
Are unemployed or underemployed (e.g. a shift worker or zero-hour contract)
Are able to travel to central Stockport for classes (we may be able to help with transport costs)
During our programme, you will:
Build up a solid understanding of HTML, CSS, and JavaScript – and use these skills to create your own interactive websites
Receive battle-tested career advice. We'll help you sharpen your CV with a free 1:1 review and give you career advice and support. Looking for a job? We can help with that too.
Get a real picture of what it's like to work in the digital industry and build industry-relevant experience with common workplace tools. You'll also enhance your personal-professional skillset – organisation, communication, and collaboration.
Receive a Certificate of Completion and a Training Reference.
Find out more and sign up on our website.
If you have any questions at all, please don't hesitate to get in touch at team@shiftclick.uk or via a WhatsApp message on 07700 186400.
Taster sessions
Want to try out some more coding before signing up for the course? We're holding a short taster session on Wednesday, 12th July, in Stockport. Register on Eventbrite.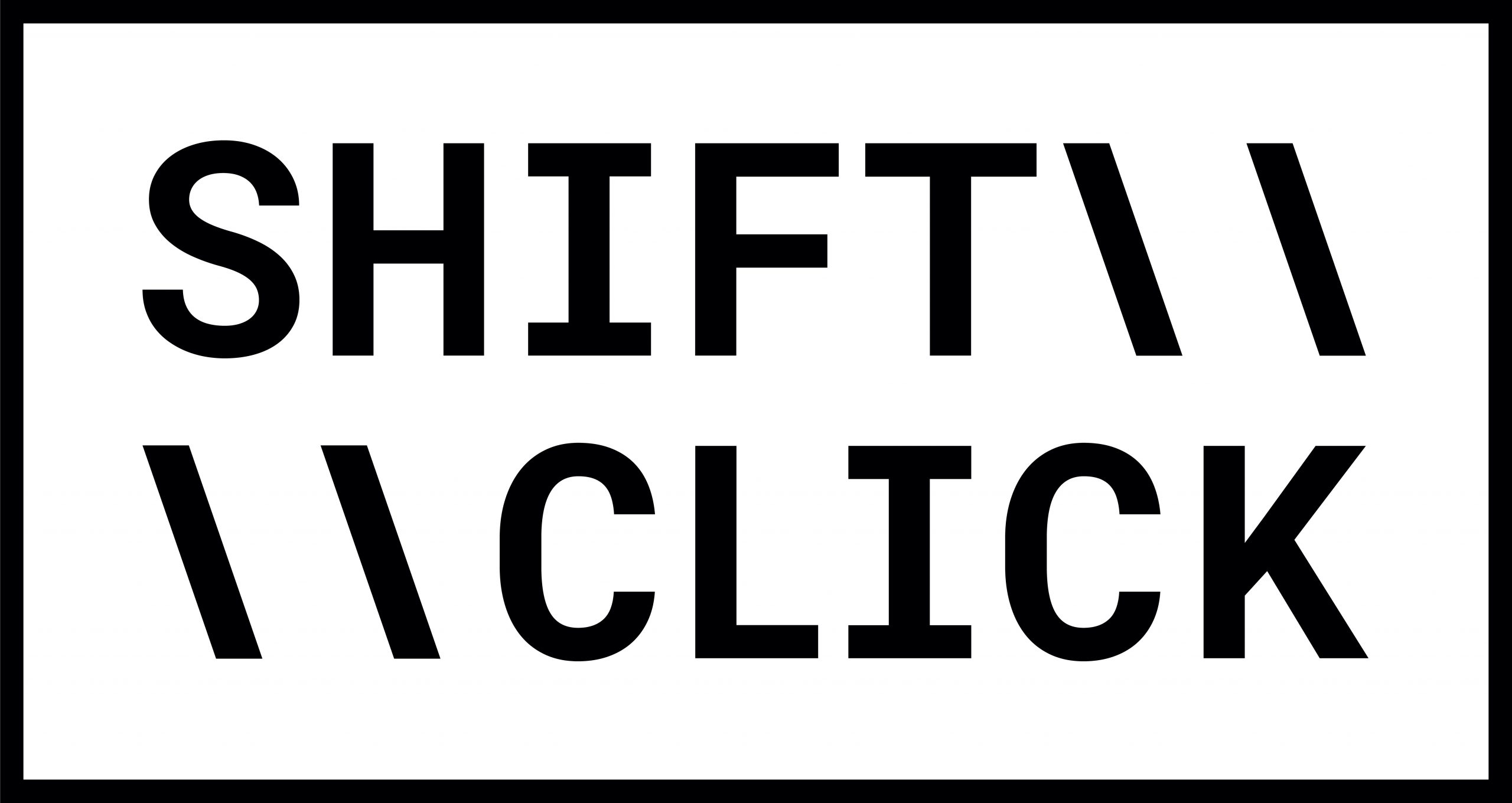 Sign up for email alerts for regular updates from the #DigitalStockport blog.