Resources for DigiKnow partners
Help with the cost of internet access
There are free-to-use public computers and Wi-Fi in all Stockport libraries, the One Stockport Hub and Stockport Council reception. See Library opening hours or learn more about Open+ to use libraries outside staffed hours.
View our interactive map to see the locations of free Wi-Fi across Stockport.
Call the DigiKnow Helpline on 07724 217888 to find out about borrowing a device or data from the DigiKnow Device Lending Library.
Social tariffs are discounted price plans for people who receive government benefits. 
DigiKnow flyer for learners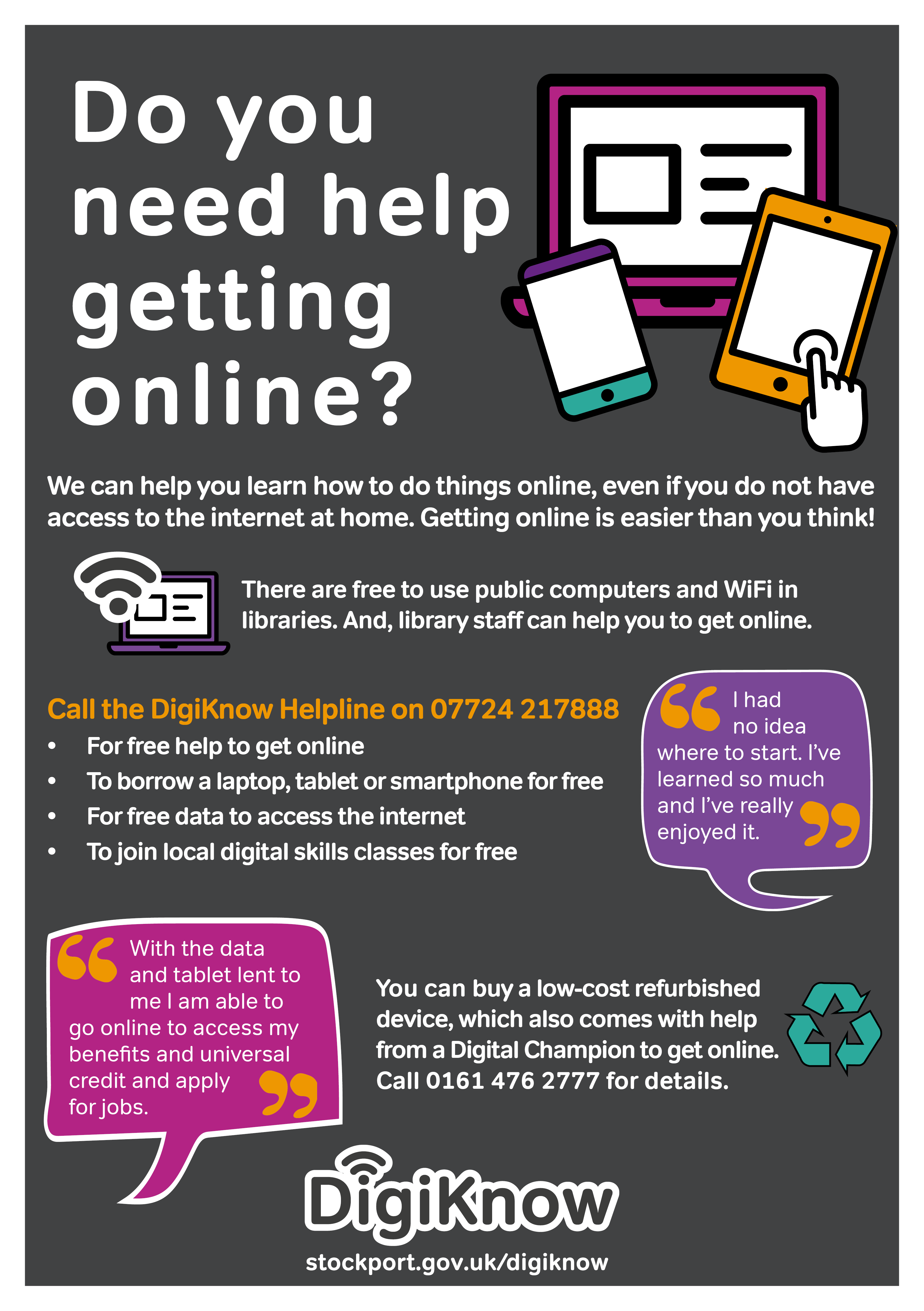 DigiKnow flyer for network