Digital Council
The Digital by Design programme is building new digital tools to support new ways of providing Council services and new working practices. It has focussed on building the digital pillars of the future operating model for Stockport Council: Digital customer self-service online, Digitally connected communities and a Digitally enabled workforce.
Our Vision video
Digital customer self-service online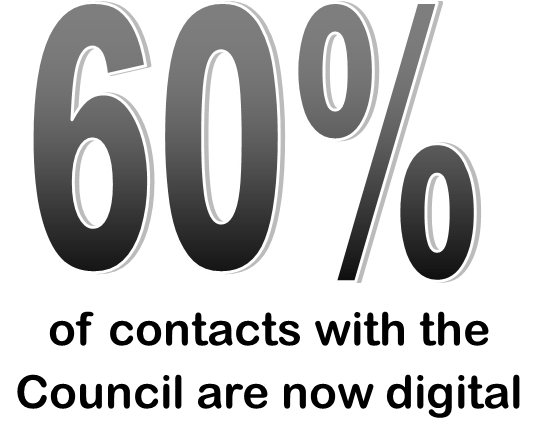 My Accounts opened since launch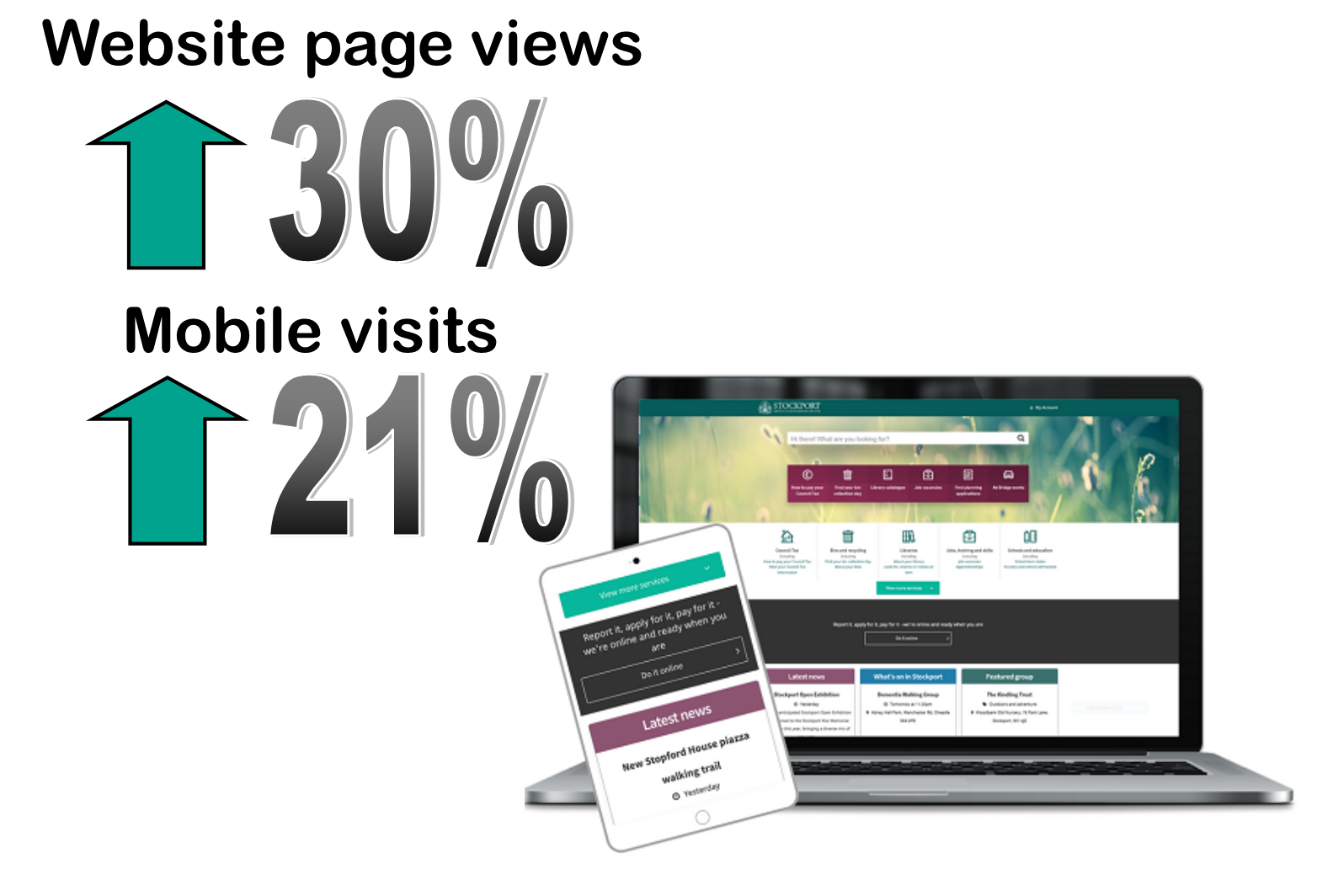 It's a good website and you know that instead of going from pillar to post you can get things done in a few minutes. I would use this website because you can click a few buttons to get your answer quickly and not waste anyone's time by ringing.
Digitally connected communities
The Digital Inclusion Alliance is bringing together  the council, local businesses, public sector, community and voluntary sector organisations, schools and colleges to pool collective resources and make a real difference to improving people's digital skills and providing access to information and communication technology.
Read more
Digitally enabled workforce
This week I've been more responsive to families in terms of giving advice and referral forms done –it's great I can do things immediately in people's homes now. Out on duty doing 3 visits one after another, I was able to look up information and be clear in between visits. Also I could record in between visits so I didn't get confused later when trying to record everything. It's really efficient and helpful. The direct work session with children on the tablet was fun and easy to interact with them. I was able to save on file easily and email to their carer to print off for them.