Starting Point Learning Partnership, as part of the Digital Inclusion Alliance, has launched a new free DigiKnow Friends training session to help raise recognition of digital exclusion in Stockport and signpost where support is available. It's the first step of a training pathway that aims to grow our network of Digital Champion volunteers across Stockport.
Mike Howard, Head of Learning at Starting Point, tells us more.
Did you know that according to a recent survey with Stockport Homes, over 25% of respondents said they don't have any access to digital? These people are potentially at a big disadvantage compared to someone with online access.
Think about what you use digital for today? Let me guess…..speaking to family and friends, shopping, checking social media, medical appointments, news, work…..the list goes on. Now, imagine if someone took that access away from you? This would undoubtedly have a huge impact on your day-to-day life, physical and mental health, and financial and social wellbeing.
So, what would you do if someone came to you and told you that they couldn't make a doctor's appointment because it can only be done online? Or that they desperately need to apply for benefits but it can only be done through an online form, and they don't have a computer, tablet, or phone.
What could you do to help?
This is where the DigiKnow Friends training session comes in. Starting Point has been doing some great work over the past five years with DigiKnow, and this course has been designed to give an insight into why we see digital exclusion in our communities and what we can all do to combat it. 
DigiKnow Friends don't themselves help people to get online, but they know where to send people for support. The course will give you an understanding of digital exclusion and what you can do to signpost people in and around Stockport for the help they need. 
For example, did you know Community Computers offer refurbished devices with huge discounts? Did you know about Starting Point's Device Lending Library or the National Data Bank, which allow people to borrow a device and get monthly data, all for free? There are over 50 DigiKnow partners in Stockport, all aiming to reduce digital exclusion by helping people in their local community. You'll learn about all the support on offer in Stockport and where to signpost people to get the help they need.
The training takes place on Teams and lasts one hour. After attending, you'll receive a handy crib sheet, and an online badge and certificate, with access to Credly, which you can link to on your CV, to display the skills that you have developed to potential employers.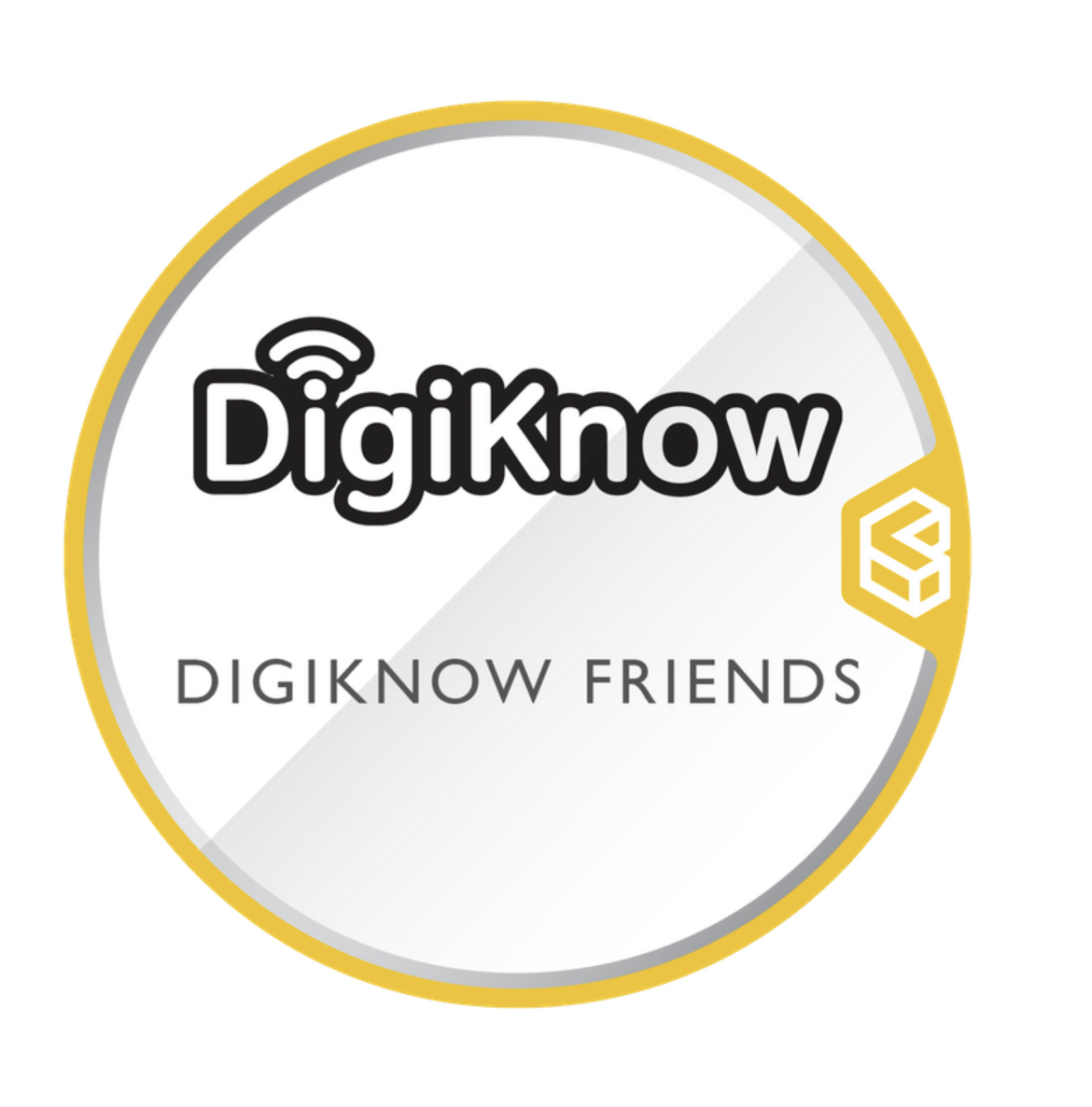 Want to do more?
The DigiKnow Friends course is written using the Cities of Learning badging standard, endorsed by City and Guilds and the RSA. DigiKnow Friends is just the first step on a learning pathway to actively support people in developing their digital skills.
Once you've completed your DigiKnow Friends training, you'll have the opportunity to progress and become a Digital Champion if you wish. You don't need to be a digital expert to do this as further free training is available. All we are looking for is basic knowledge and the desire to learn and help people. Some people may want to go further still and set up and run their own local sessions for people to attend. More to follow on Digital Champions training soon!
If this is something that interests you and you'd like to become a DigiKnow Friend, contact me, and we can get the ball rolling!