This week was the week of our conference DRIVE CHANGE. On Tuesday, after several months of dedicated and focused hard work from a talented team of people, we put on a great event.
We heard really inspirational talks, from people on the forefront of the digital revolution in public services. Listening to their experiences and lessons learnt I think we all felt energised and even more motivated as a team to create a programme that is paving the way for the future we all want to see. One where citizens experience great services.
Inspirational talks
So who did we hear from and what did they talk about?
Doing the Hard Work to Make it Simple – Tom Loosemore, Group Director of Digital Services, Co-op
Stockport's Digital Journey – Emma Collingridge, Programme Manager, Digital by Design (SMBC)
Designing Public Services for the Digital Age – Carrie Bishop, Director, FutureGov
Using Data to Drive Digital Service Design – Alison Mackenzie-Folan, Wigan Council and Sharon Lowes, Sunderland Council
Tech for Change – Gareth Rogers, Thoughtworks
The Rise of UK data Analytics – Eddie Copeland, Nesta and Eric Applewhite, GM Connect
Open Sourcing -Jim Gumbley, Thoughtworks
Digital Inclusion & Collaboration – Sharon Wagg & Kelly Lothbrook-Smith, Tinder Foundation and Janet Wood, Stockport Libraries
Agile for Change – Andy Birds, ThoughtWorks
Information Governance for Digital Change -Erin Long, IG Manager SMBC
Verify Local – GOV.UK Verify and Local Authority Collaborations – Michael Clark, GDS
We will post their presentations as soon as possible.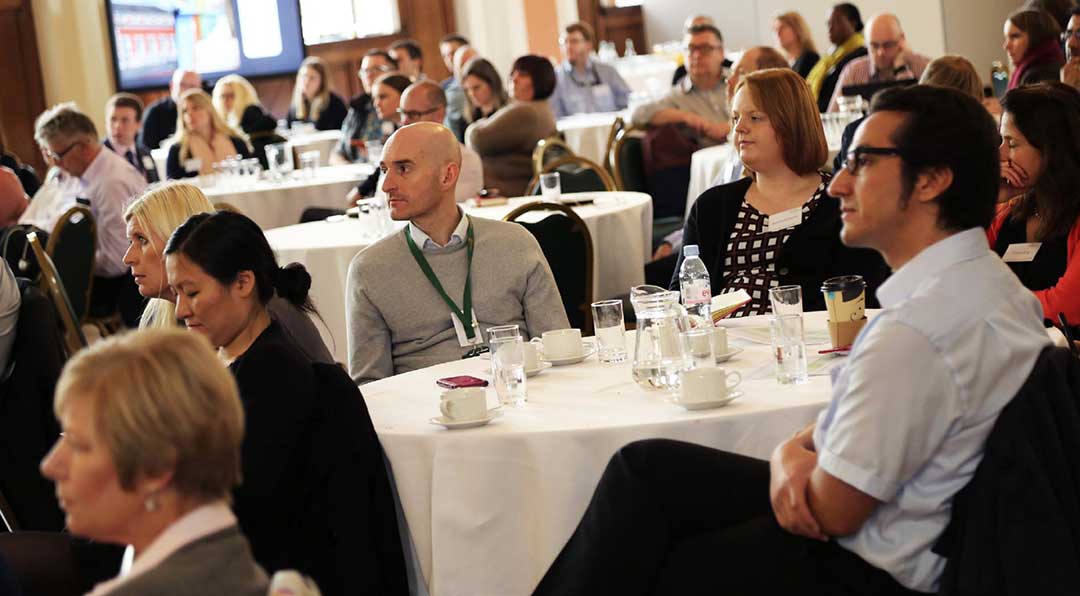 Great connections
And we have made some great connections with other councils and agencies, and have met people truly motivated to harness the power of technology to solve some of the most difficult budgeting and policy problems we face.
We already have a number of ideas and potential collaborations to take forward. These include sharing software developments with other councils and looking at joint learning and staff development opportunities with the DWP Digital Academy.  Watch this space.
We're recruiting
And don't forget. We are looking to develop our in-house capacity to deliver amazing digital public services and are currently looking to recruit to a range of roles. Come and join us in using agile techniques and leading software design to DRIVE CHANGE.