Starting April 25th: Self-Help IAG and Transactional End-to-End Services Inception.
This period of collaboration between key stakeholders and delivery teams aims to gain a shared understanding of the vision of the programme and co-create an approach for each of the work streams.
A shared understanding takes time.
Communication is not always clear. Language can get in the way of sharing problems, ideas and goals and there are competing priorities across the organisation. We tend to jump to solutions before understanding fully the problem we're trying to solve.
We need to recognise that benefits come in many guises, there are many ways to solve a problem and we need to balance thinking strategically across the organisation.
Inception enables us to get our mental models out in the open, merge our ideas and priorities and share our understanding.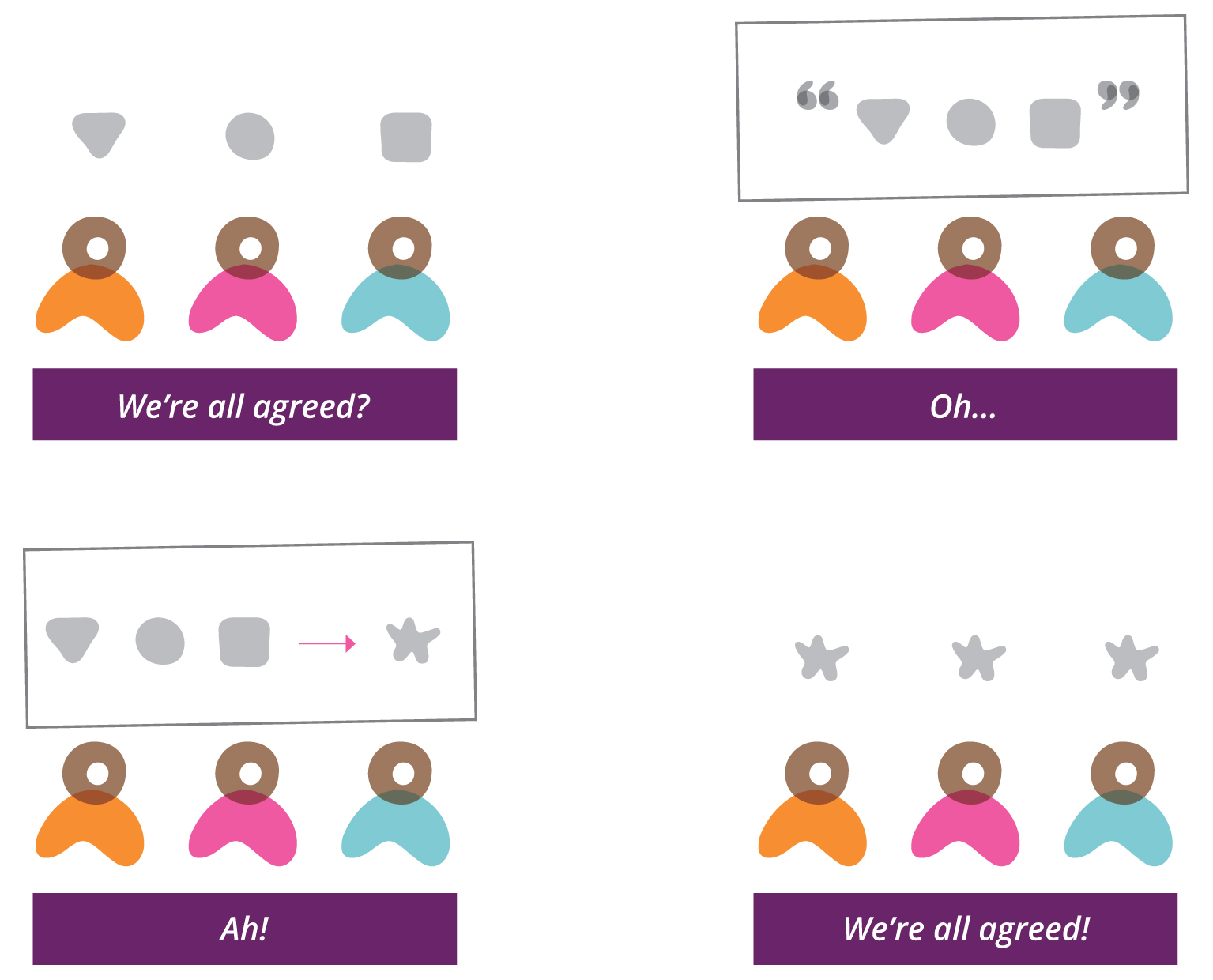 What will we gain from Inception?
Prioritised (across Services) backlog of work for teams to start implementing straight away
Scope – total work to be delivered within agreed timeframe
Risks, assumptions, issues, dependencies
Strategy for testing with users
Communication plan
Project plan, including achievable milestones
Customer agreement on all the above
Images courtesy of ThoughtWorks