Whilst it's right and proper to celebrate our achievements to date which culminated in last week's website launches, this isn't the whole Release 2 story. There's still lots more in the pipeline.
Minimum Viable Product
Last week was about releasing capability as soon as we could so that we could start testing our Minimum Viable Product, the 'skateboard' of our new product development.
So what have the teams been up to since July 26th? This week's Showcase brought the Services up to date.
Digital Transactional Services (DTS)
Working software has now been created for MyAccount and a demo was given of:
the procedure for creating a new account
customer verification
the Council Tax assistant
the Waste and Recycling assistant
change of address and change of circumstance buttons
All the features added have been identified by our User Journey Research and the Contact Centre as the most frequent information requests. Whilst this may seem a relatively small amount of functionality at this stage we have now set up a reusable template for adding new services and the roll out of MyAccount to new transactions will be much quicker in the future.
We will be also be focusing more resource in this area over the coming months to help complete this product more quickly.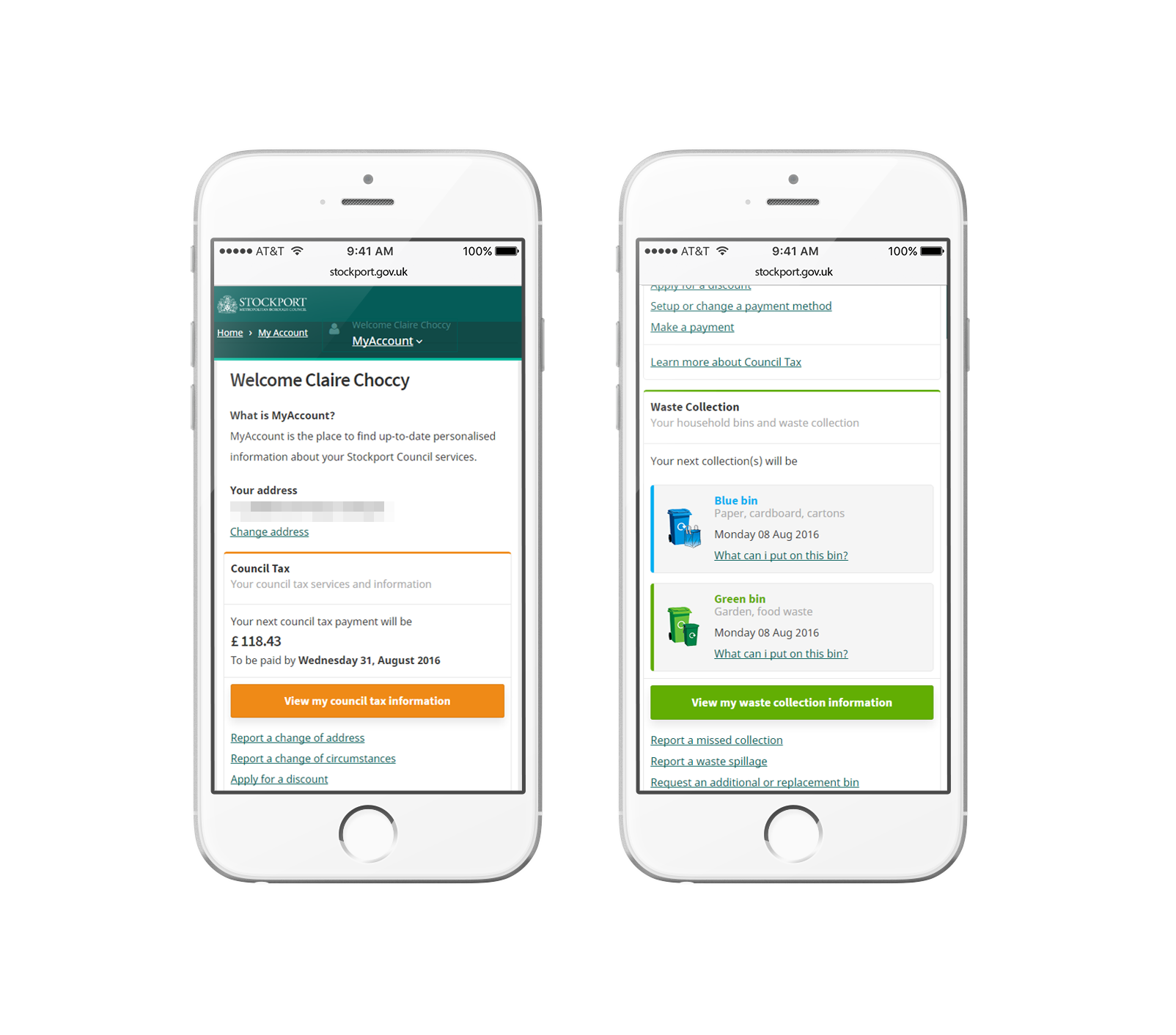 Mobile first
The mobile view of MyAccount is the basis on which the larger dashboard view is based. All our software will only be applied to larger devices once it functions fully on mobile devices.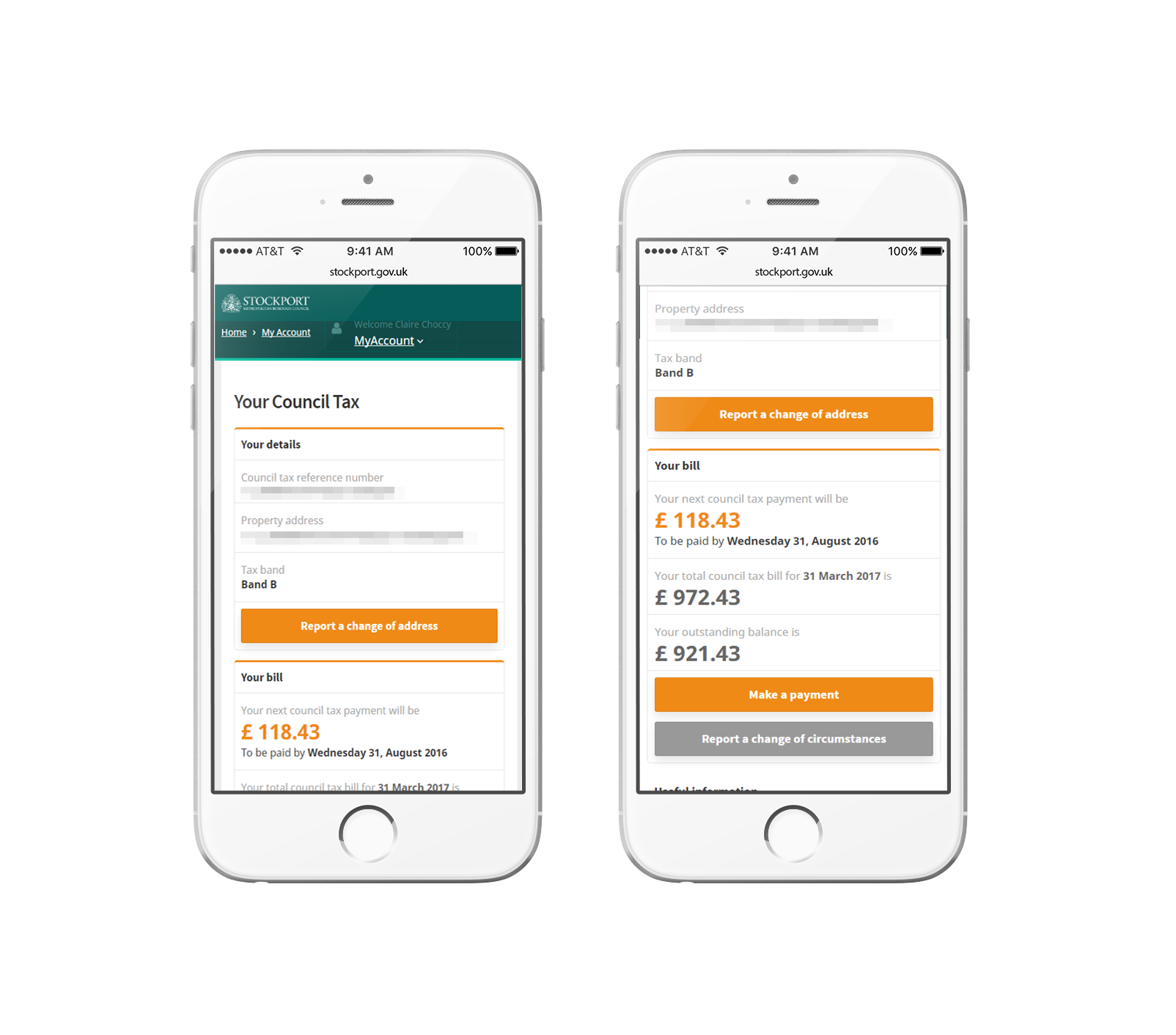 Information, Advice and Guidance
Improvements to our websites will be made continuously during Release 2, rather than saved up for the next Release. We've already had feedback on the new beta website and made a few changes:
Banner on the homepage makes it easier to provide feedback
Added a search box
Prioritised new features and improved content
Styled most popular links so they stand out more
Added a new large feature image
Created links to Council news and Events in Stockport
Enabled Alert messages for Information, Warnings and Errors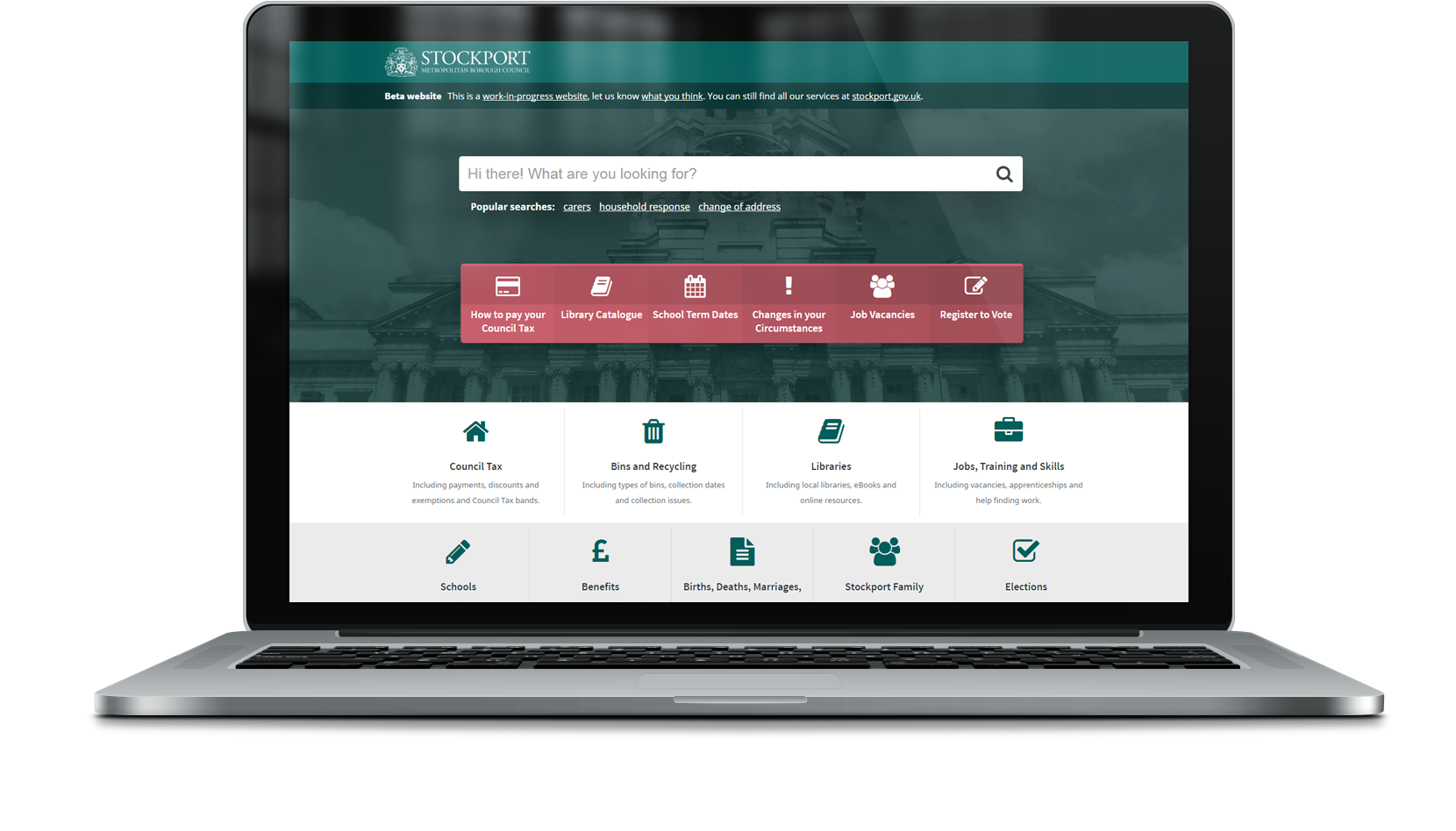 Empowering Organisational Change
There has been a lot of interest in the Agile methodology we have been following in the development of our new digital products and especially the focus on facilitation by team leaders.
We have recently piloted the use of these methods to speed up the pace of change and build resilience to change within the Stockport Family team. The success of this trial lead us to conclude that they will have relevance and usefulness for wider Stockport Council services and in conjunction with Thoughtworks we have developed an 'Empowering Organisation Change Toolkit' We will be explaining more about this in the next blog.