For the best part of the past 12 months, I've been leading the User Experience (UX) design team at Stockport Council. We're a fledgling group of designers with visions of making the council the figurehead of digital transformation in local government and beyond.
We work closely with both citizens and council services to create things that will help them to improve their interactions with one another. UX design ultimately aims to make sure that a user's interactions with the council are as simple and straight forward as possible.
UX design is all about the possibilities. As designers, we focus on people's needs and try to create things that fix their problems. We're digital doctors, trying to find the medicine that cures everyone's ailments.
Sometimes we can't make things absolutely perfect and we have to accept that because, ultimately, that's life. But what we can't live with is not trying to make things the best we possibly can. We thrive in environments that draw out answers from questions and that uncover insights – it's our bread and butter.
Occasionally, before starting a significant piece of work, we get a wide range of internal and external stakeholders in a room to undertake a series of workshops – we call this an inception. The inception effectively kicks off the work and enables our team to establish a set of requirements and gain a deeper understanding of what is needed.
It's a difficult job to facilitate a large group of people, many of whom probably feel like a duck out of water and are hesitant to engage in a process that is still very new to the council. We understand that we work in a way that is very alien to people who have not been exposed to it.
We believe in collaboration, openness and respect and we want people to respect the outcomes of the work we do. There are few better feelings at work than seeing something we've designed come to life and flourish.
But in order to create valued products, we need people to buy into our principles and embrace our methods. We need people to ride the rollercoaster with us. This is our responsibility – we have to create positive environments where people feel capable of opening up and providing insights that can propel us forward.
We try to structure our sessions in a way that acts like a funnel. We start by assessing our entire audience and work our way through empathy mapping, user journey mapping and sketching. There's a reliance on sharpies and post it notes in order to make everything we do visible for everyone. This also ensures that those who are less confident to shout out in a group have the opportunity to contribute and are equally heard.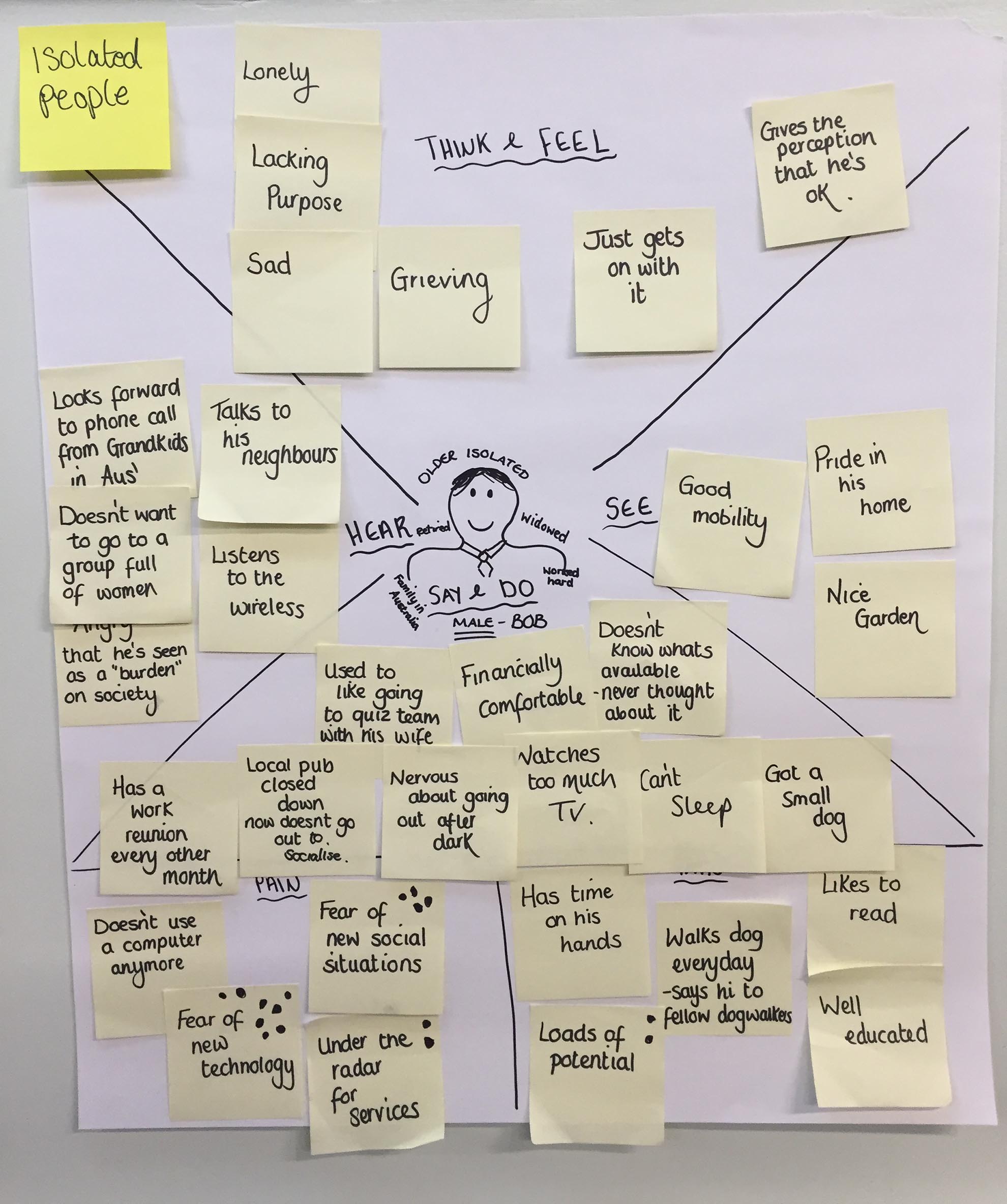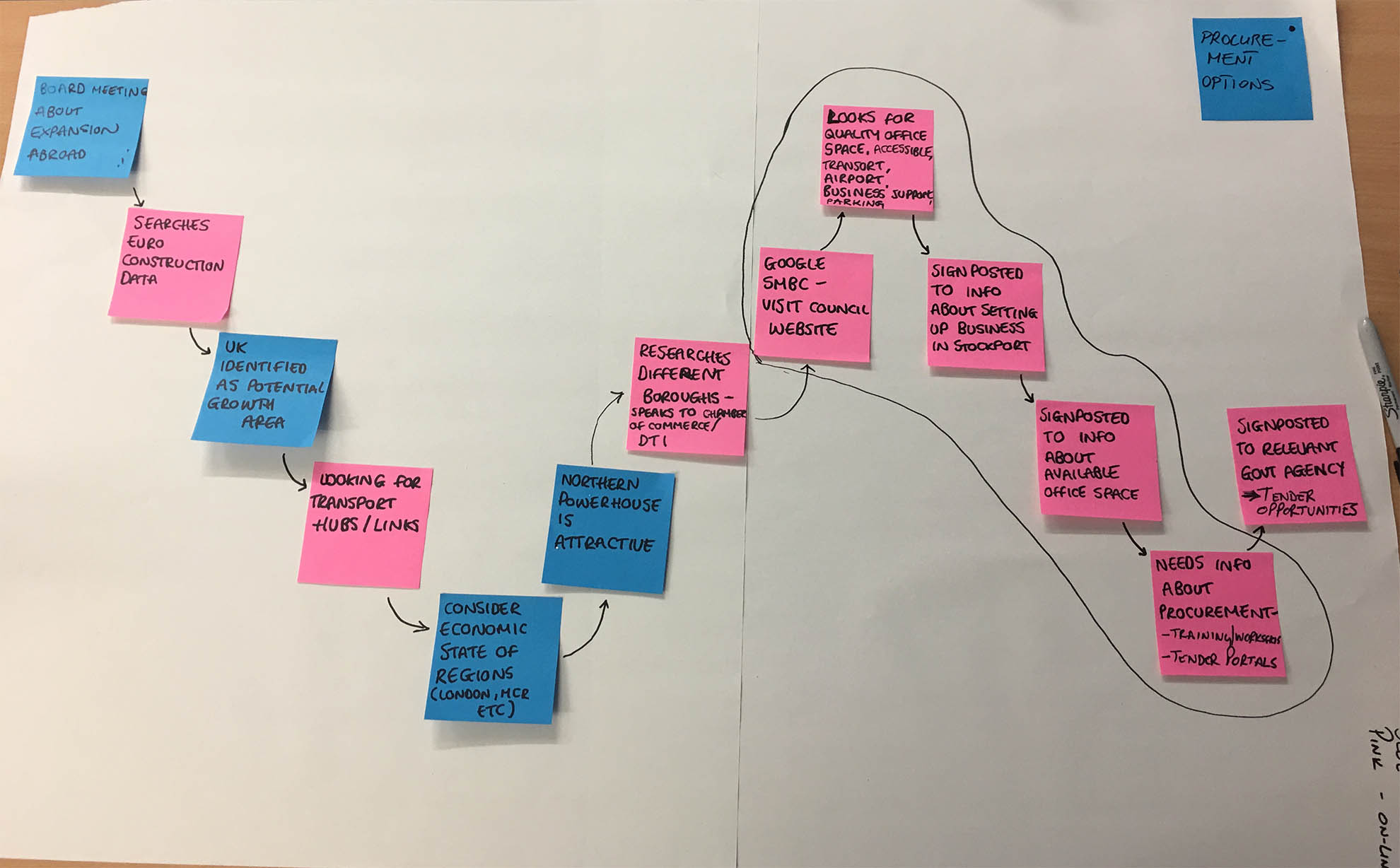 All of the things we do in an inception serve an important purpose in taking a piece of work forward. Without gaining an initial understanding of our potential users, we are left in a position where we can't possibly progress or begin to conceptualise potential solutions.
For us to create the best possible thing, we need people's help and that is never more evident than when we get in a room with stakeholders to flesh out their needs and wants.
So if you ever get an invite from us to take part in an inception workshop, come safe in the knowledge that every insight you provide is crucial to the end product. This is ultimately the key to giving citizens the best service we possibly can.