#DigitalStockport Blog
Updates from the Radically Digital Stockport programme. Please contact us if you'd like to contribute a blog, or for any further information.
Sign up for new blog alerts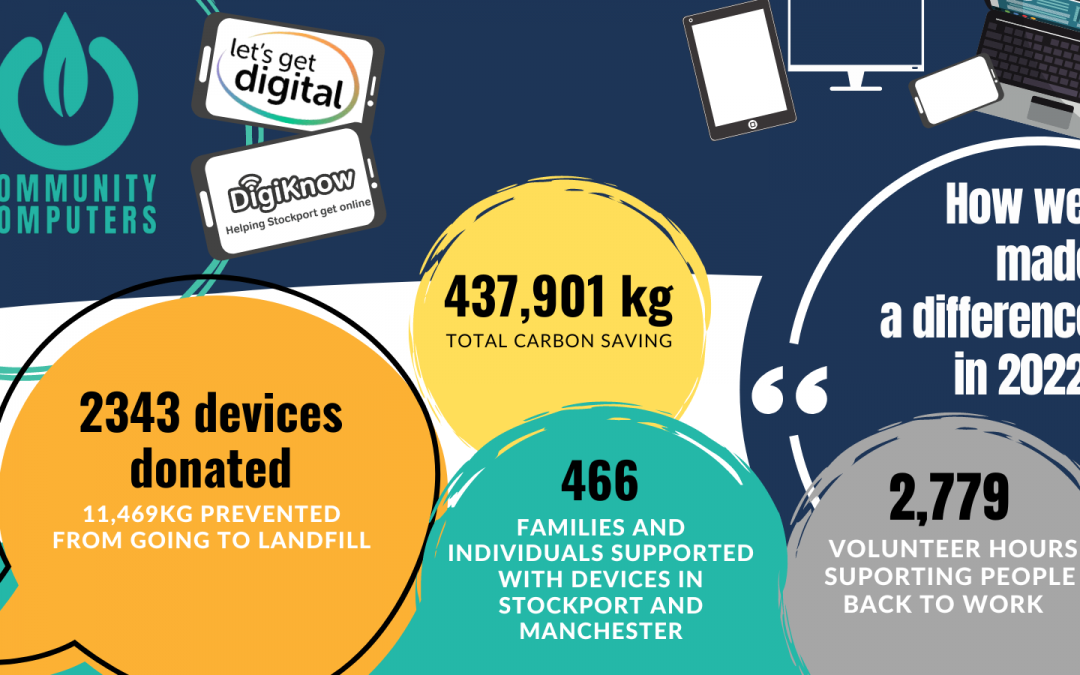 During ALL DIGITAL Weeks we are spotlighting the work of some of our DigiKnow partners. In 2021 Community Computers, a Stockport charity, joined the DigiKnow Alliance to set up a device recycling scheme to refurbish donated devices for people on low incomes and repair...
read more